Countryside
Landscape & Excavating
* Commercial *
* Industrial *
8400 Sterns Rd.
Ottawa Lake, MI 49267
(734) 856-8112
Toll Free: (866) Turf Pro
Toll Free: (866) 887.3776
Scott@countrysideltd.com
Member of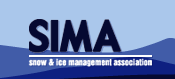 SITE MAP

Commercial -- Industrial
Snow Removal
& Lot Salting
We offer the very best
snow and ice management program for
commercial and industrial locations
We use a fleet of newer
reliable trucks equipped with
snow plows and salt spreaders.
We also have loader service
equipped with snow pushers to
clear your commercial site faster!
LET US HANDLE
YOUR SNOW THIS SEASON
FREE ESTIMATES!
Member of
Snow & Ice Management Association
Call today for a competitive quote
(734) 856-8112
Toll Free: (866) 887.3776
Toledo, OH -- Monroe, MI -- Sylvania, OH
Southeast Michigan, Northwest Ohio
We cover a large area.